Baird's Food & Beverage practice provides a unique combination of industry expertise and senior leadership. We have extensive experience and insight into the Food & Beverage market and a reputation of executing efficient processes. Our strong focus on the middle market enables our team to provide the best possible outcome and partnership for your company.
Let us help you write your growth story.
Glen Clarke
Managing Director
+1-312-609-4481
gclarke@rwbaird.com
Mark Karns
Director
+1-312-609-7045
mkarns@rwbaird.com
Terry Huffine
Managing Director
+44-207-667-8430
thuffine@rwbaird.com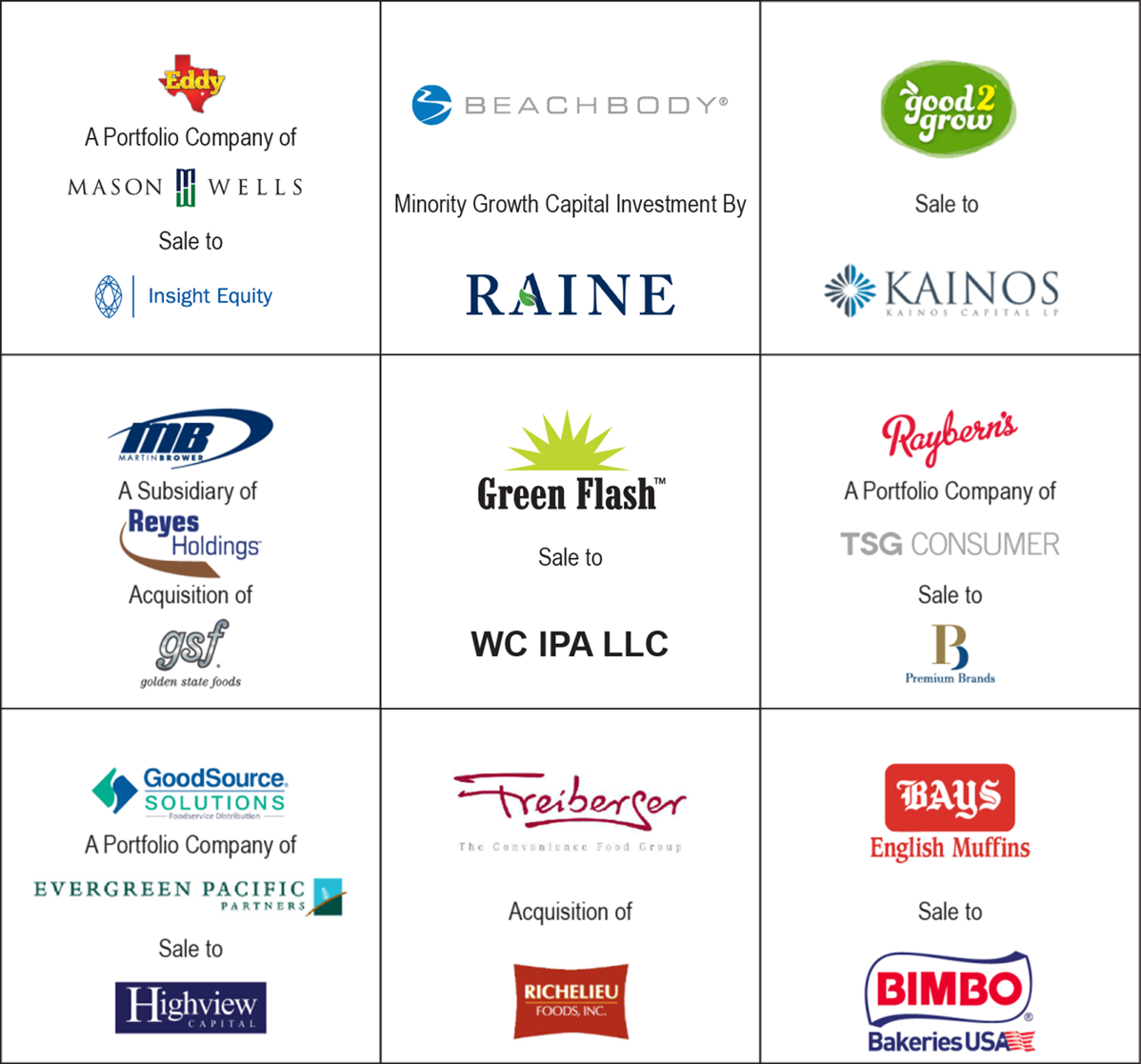 The above transactions were selected for their relevance to the Consumer sector and do not represent all Baird transactions. View our website at rwbaird.com/investment-banking for a full list of transactions.