Baird's Juvenile and Toy practice has extensive experience advising best-in-class sector brands and industry icons. Our expertise covers a broad product universe sold principally through traditional big box, specialty/independent and online channels. With deep relationships with both strategic industry consolidators such as SpinMaster, Mattel, TOMY, Newell and a targeted universe of PE-backed opportunities, Baird maintains a very current and relevant knowledge base to provide the highest level of strategic insights to its clients.
Let us help you write your growth story.
Rob Rosenfeld
Managing Director
+1-312-609-4971
rrosenfeld@rwbaird.com
Boris Partin
Director
+44-207-667-8254
bpartin@rwbaird.com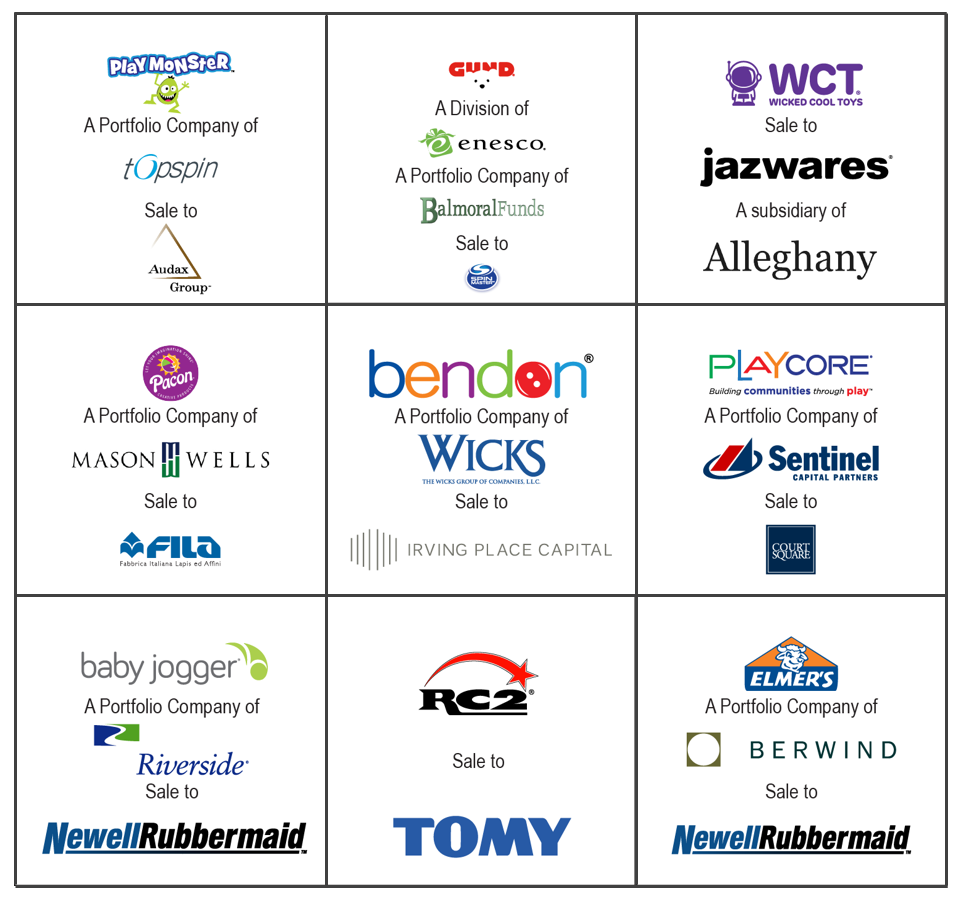 The above transactions were selected for their relevance to the Consumer sector and do not represent all Baird transactions. View our website at rwbaird.com/investment-banking for a full list of transactions.