Baird's Outdoor Products practice is a proven and trusted advisor to industry leaders. Our team of experienced outdoor enthusiasts have significant experience positioning growth stories focused on outdoor brands and a proven history of working with leading corporate buyers to effect highly strategic transactions. Our established relationships with, and access to, key industry and client decision makers and significant senior resources dedicated to industry coverage and execution, provide a long-term partnership to our clients.
Let us help you write your growth story.
Joe Pellegrini
Managing Director
+1-704-553-6612
jpellegrini@rwbaird.com
Andrew Martin
Managing Director
+1-704-553-6615
amartin@rwbaird.com
Matthew Tingler
Managing Director
+1-312-609-4470
mtingler@rwbaird.com
Boris Partin
Director
+44-207-667-8254
bpartin@rwbaird.com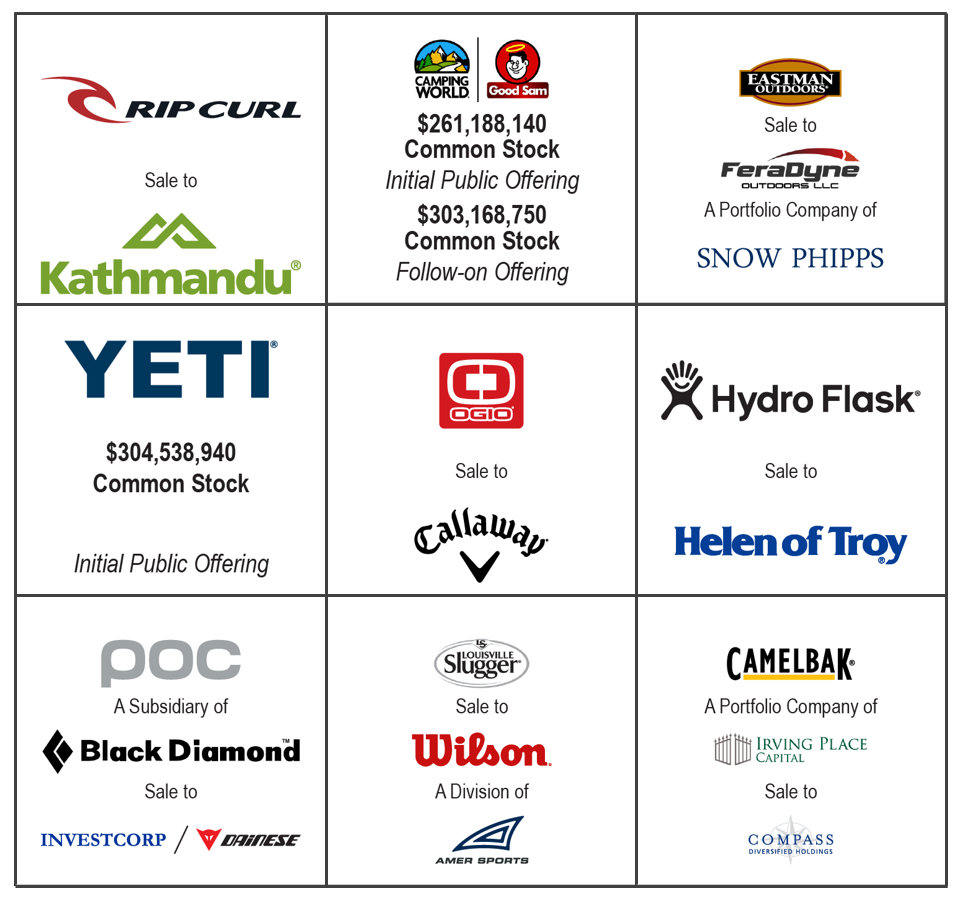 The above transactions were selected for their relevance to the Consumer sector and do not represent all Baird transactions. View our website at rwbaird.com/investment-banking for a full list of transactions.