Baird's Restaurant practice is one of the most experienced and active advisors to the sector. Baird's unique business model combines product and sector expertise with unique access to and knowledge of key private equity and strategic players. Our highly respected research coverage, intimate knowledge of investors and comprehensive aftermarket support provide a partnership to our clients, designed to create value at the time of their offering or transaction and in the years to come.
Let us help you write your growth story.
Terry Huffine
Managing Director
+44-207-667-8430
thuffine@rwbaird.com
Chris Sciortino
Managing Director
+1-312-609-4923
csciortino@rwbaird.com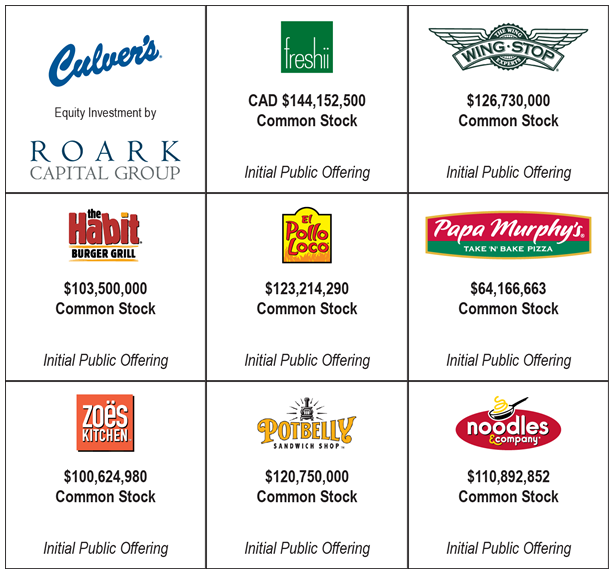 The above transactions were selected for their relevance to the Consumer sector and do not represent all Baird transactions. View our website at rwbaird.com/investment-banking for a full list of transactions.