Baird's Sportsman platform is made up of passionate enthusiasts that live and understand the industry first hand. Our team has been one of the most active advisors to the sportsman and tactical sectors for the last decade. We are a trusted and respected resource for a wide breadth of clients and provide unique insight into industry trends.


Let us help you write your growth story.
Andrew Martin
Managing Director
+1-704-553-6615
amartin@rwbaird.com
Matthew Tingler
Managing Director
+1-312-609-4470
mtingler@rwbaird.com
Boris Partin
Director
+44-207-667-8254
bpartin@rwbaird.com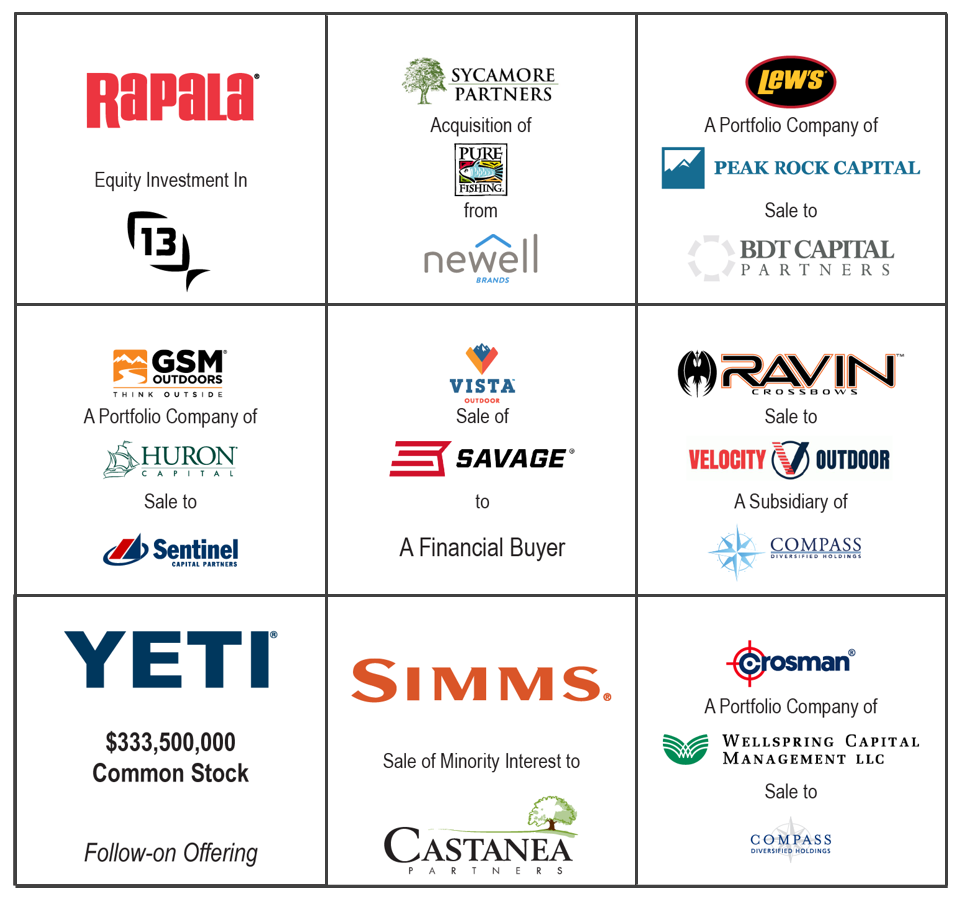 The above transactions were selected for their relevance to the Consumer sector and do not represent all Baird transactions. View our website at rwbaird.com/investment-banking for a full list of transactions.